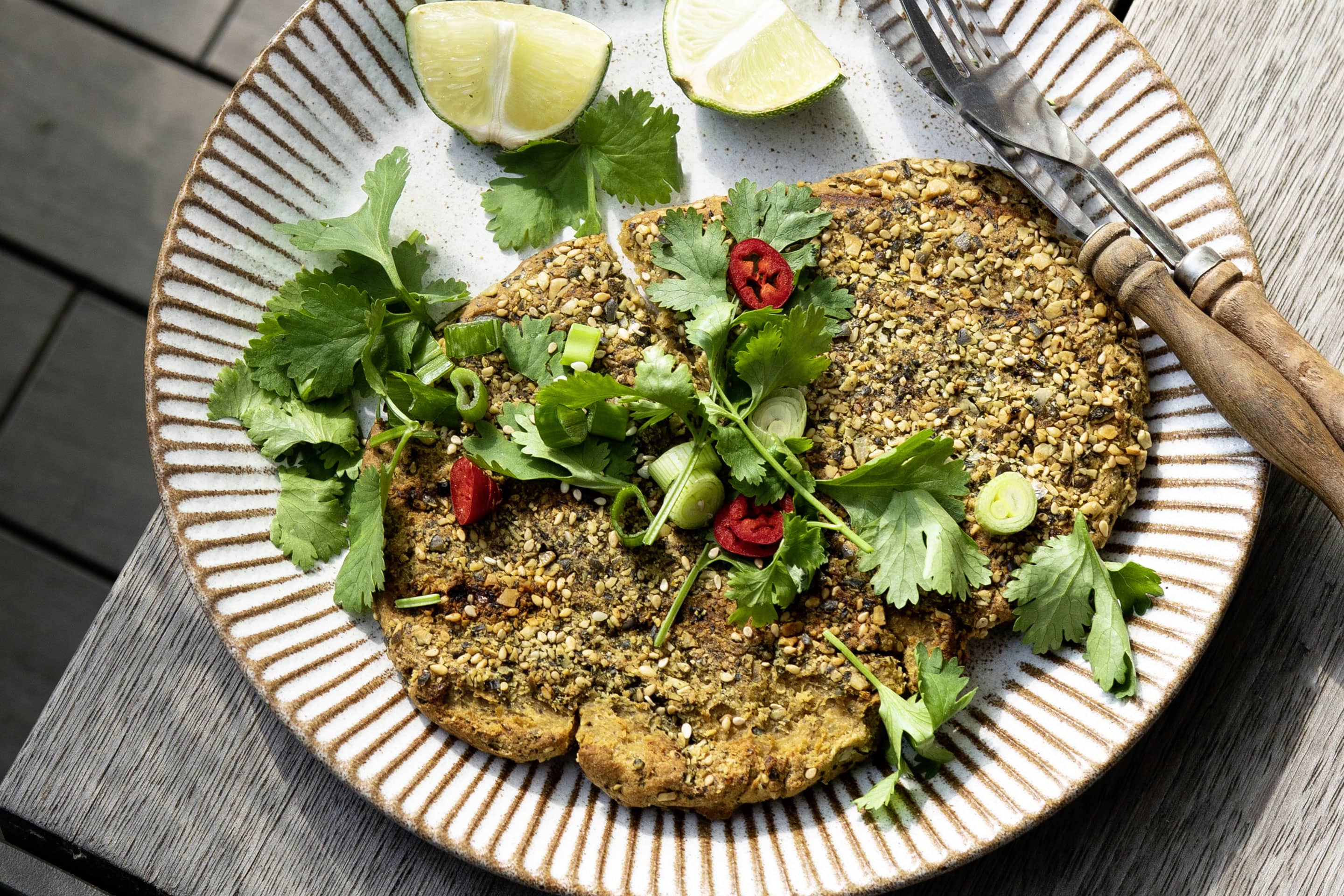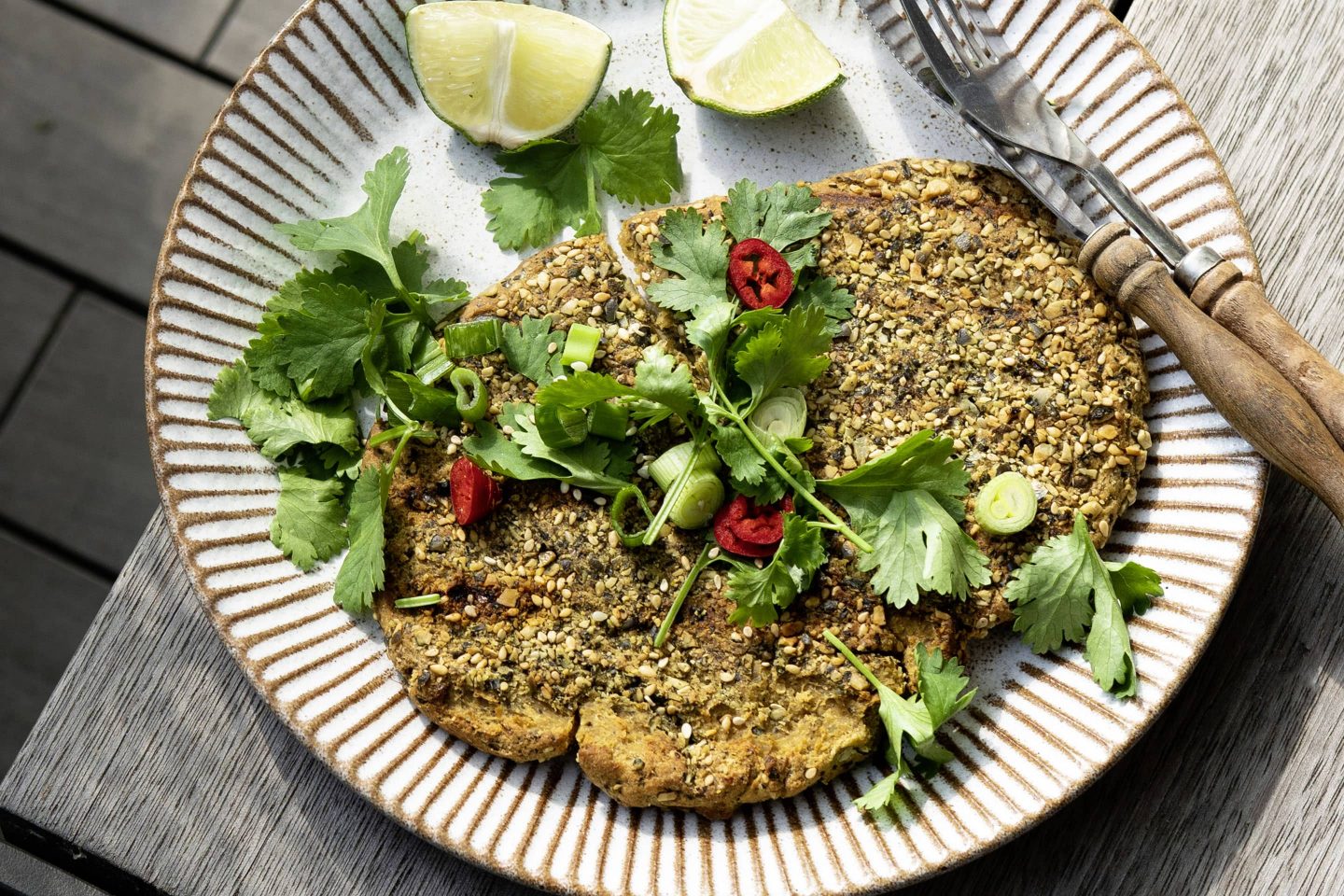 Grill Texas Tempeh Steaks
20—30 Min
As soon as the weather starts getting warmer, it's time to think about having a cookout. Spiced tempeh steaks seasoned with our Grill Texas mix and featuring a crunchy pumpkin seed and sesame crust. A lot of passion has gone into our Grill Texas seasoning, and it is just as much a part of Western-style grilling as charcoal.
Ingredients 2 Portions
400 g

Tempeh

1 tbsp.

Psyllium husk

80 ml

Water

2 tbsp.

Olive oil

1 tbsp.

Liquid smoke

1 tbsp.

Buckwheat flour

2 tbsp.

Fresh parsley, chopped

1 tbsp.

1 tbsp.

Sea Salt, Coarse

Crust:
Preparation
1

Use a food processor to quickly and coarsely combine all the ingredients for the crust and pour into a shallow bowl. Mix the psyllium seeds husks with the water and allow to thicken for a short time.

2

Then mix all ingredients for the steak into a doughy mixture. Shape the dough into two steak-like patties and sprinkle both sides with the pumpkin seeds and sesame seeds. Press the patties down a little.

3

Wrap the patties in foil and keep in the fridge for at least 4 hours or overnight. When ready to grill the steaks, coat them with oil and grill for 5 minutes on each side.

4

Serve with some fresh herbs, lime or your favorite grill sauce and enjoy.