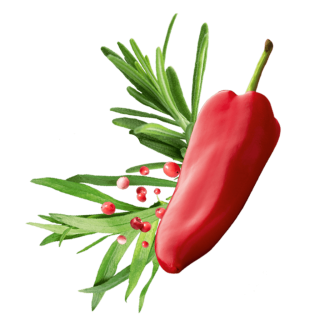 Simple, rustic cooking. This blend of herbs adds a distinctive bitter and intense flavor to many different dishes. Ideal for seasoning at the table.
Ideal for
Ingredients
Allergen notice
Grind perfectly with a click
Whether coarse or fine, our mills offer the best grinding result for every dish. Moreover, they can easily be disposed in the glass waste.