Novelties
My Coffee Spice
:
Salted Caramel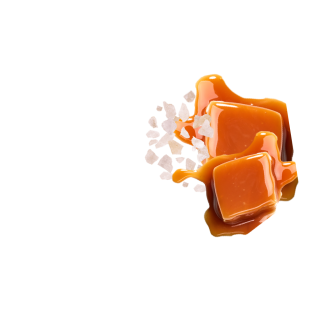 Add new flavor accents with this blend of caramel and freshly ground salt. Make your mark on coffee and other hot drinks!
Ideal for
Ingredients
Allergen notice
A delicate ensemble of flavors
We've blended together caramel with a pinch of salt to create an unbeatably delicious combination. Together, they really bring out the flavor of the coffee and are guaranteed to conjure up a smile on caramel-coated lips — it's also suitable for other hot drinks and desserts!