Item no. 853401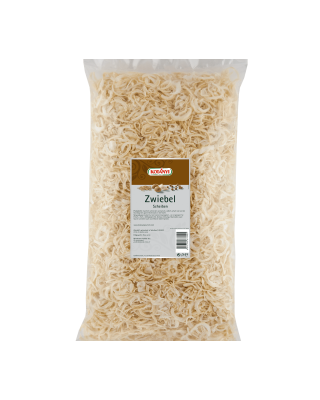 A solid base for delicious food: Dried Onion from Kotányi Gourmet gives your food a slightly sweet and tangy flavor.
Taste
Mildly warming, sweetly aromatic
Use
Kotányi Dried Onions are a superb addition to savory dishes such as soups and sauces, as well as meat, vegetable and cheese dishes.