Item no. 248801
Home cooking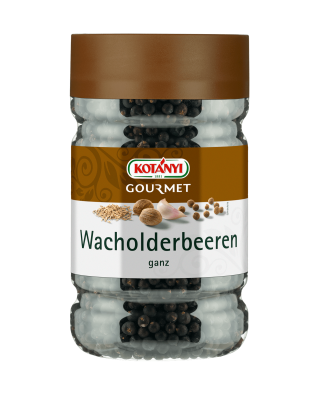 Superb seasoning! Kotányi Gourmet Juniper Berries have a beautifully resinous, aromatic and slightly bitter taste that will give you a truly stand-out dish.
Taste
Spicy and aromatic, bitter and resinous
Use
Kotányi Juniper Berries are perfect for seasoning and adding bold flavor to meat stocks, soups, sauces, game, marinades, offal and sauerkraut.
Ingredients
juniper berries