Garlic and Herb Dipping Sauce
Item no. 730801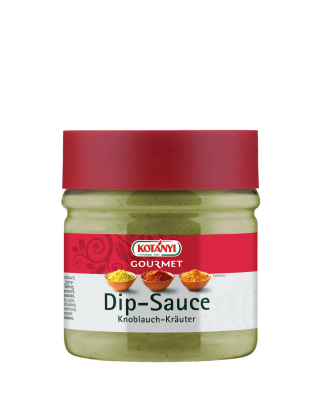 For sides that pack a punch. This dipping sauce from Kotányi Gourmet combines the bold kick of garlic with aromatic and flavorsome herbs.
Taste
Hot and spicy flavor of garlic blended with aromatic herbs
Use
Garlic and Herb Dipping Sauce adds delicate notes to sides served with grilled or roasted meat, poultry and fish dishes, as well as raw vegetables.
Ingredients
Garlic, sugar, cornstarch, iodized table salt (table salt, potassium iodide), natural flavoring, parsley, lemon powder (maltodextrin, dried lemon fruit powder), onion, parsnips, carrots, celery leaves, chives, leeks, paprika, lovage, dill fronds
Allergen notice
Allergens: Cellery