Garlic Freeze-Dried, Chopped
Item no. 73611401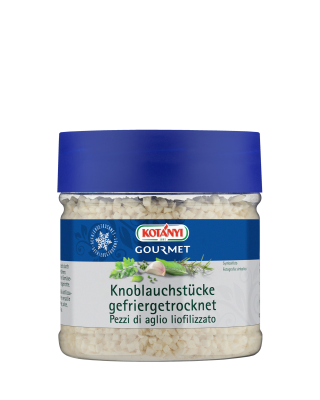 Enjoy the bold flavor of fresh garlic in any season. Meticulously freeze-dried to preserve the full taste, aroma and color.
Taste
Intense aromatic flavor, hot
Use
Freeze-Dried Chopped Garlic from Kotányi Gourmet is a key flavor in soups, sauces, meat stocks and salads. It also goes great with meat, game, fish, vegetables and spreads.
Ingredients
Finely slice the garlic