Item no. 251001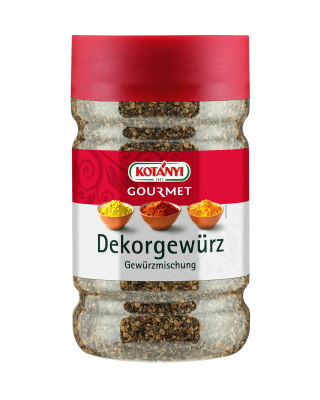 Food that tastes as good as it looks with Kotányi Gourmet: The colourful ground spices are ideal for decorating food, and also add a peppery hint of mustard.
Taste
Peppery hint of mustard
Use
Kotányi Decorative Spices are the perfect finishing touch for cream cheese dishes, and can also be used as a salt-free marinade for grilled and pan-cooked dishes.
Ingredients
Pepper (black, green), mustard seeds, paprika, parsley
Allergen notice
Allergens: Mustard