Natural Snack
:
Apple-Cinnamon Chips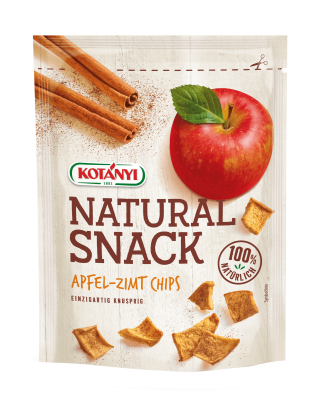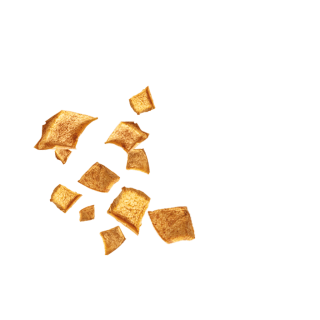 Apple-Cinnamon Chips from Kotányi are a crunchy and 100% natural snack for between meals.
Ingredients
Allergen notice
Naturally sweet and tasty
Our new Apple-Cinnamon Chips are a great healthy snack for between meals. Air-dried apple pieces with a delicate hint of cinnamon make the perfect crunchy snack at breakfast, during a quick break or on the go. Enjoy 100% natural ingredients and the finest spices from Kotányi.
Guilt-free flavor
Each pack contains around three carefully dried apples combined with the finest ingredients, like our exquisite cinnamon, and that's it — no additives, colorings or preservatives. So natural you can taste it!