Let's go Veggy!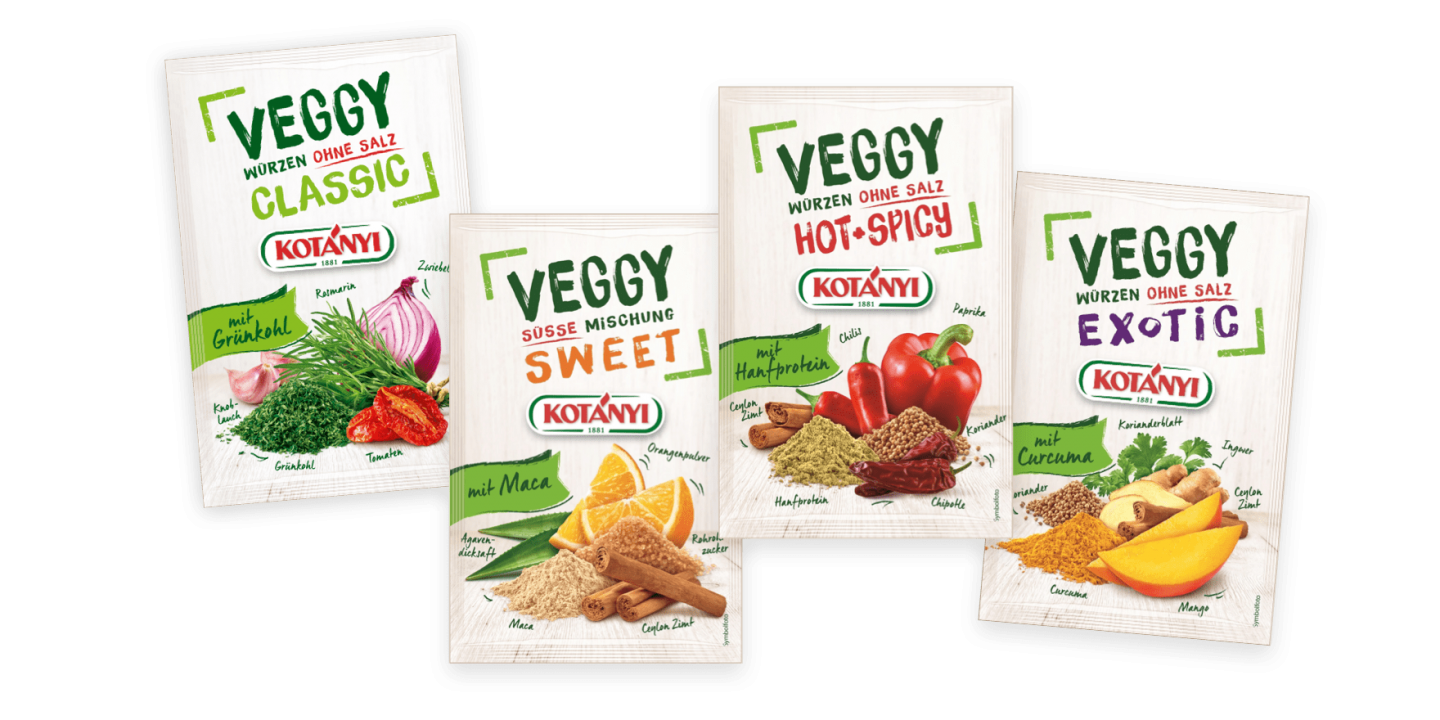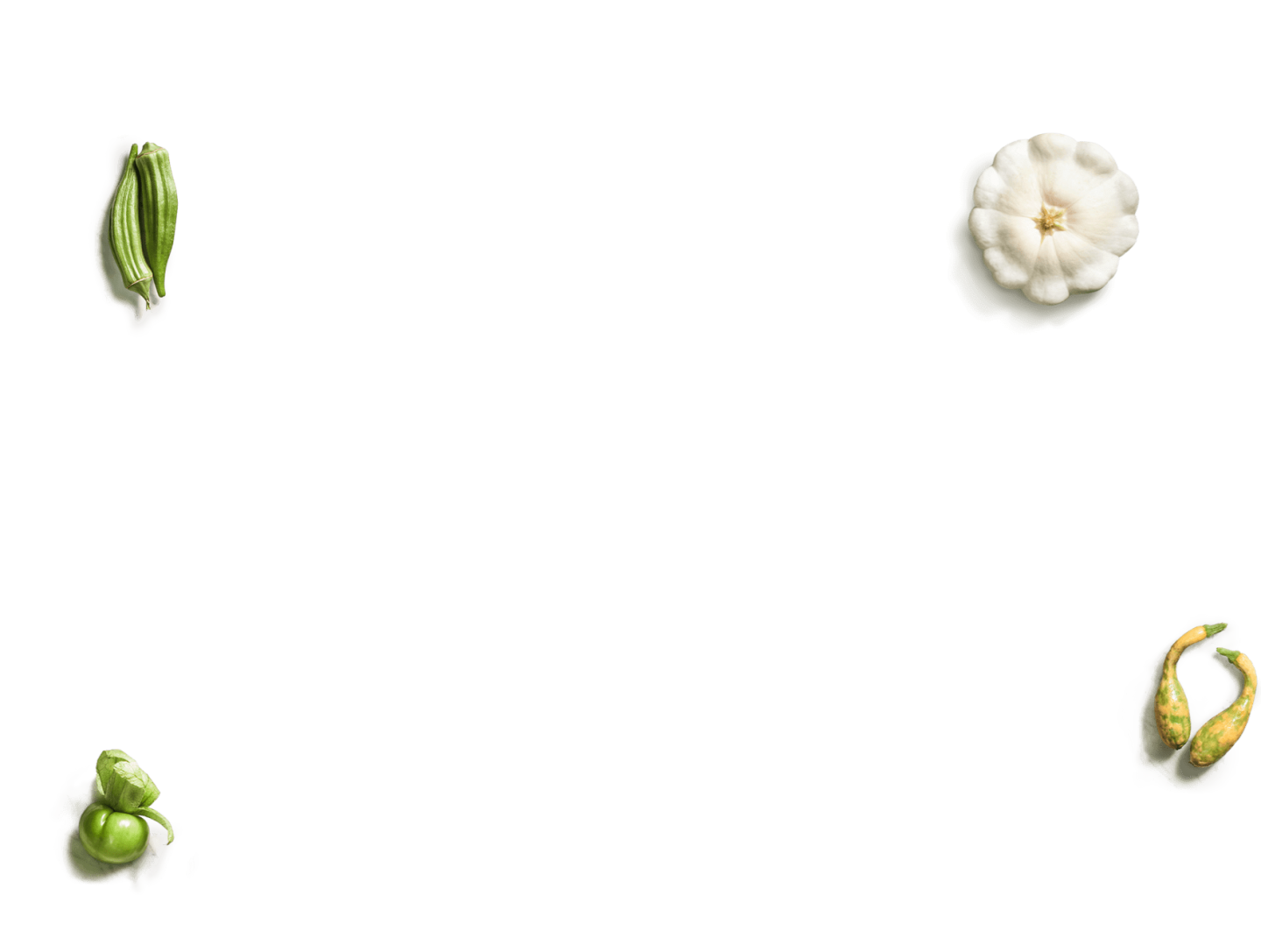 Liven up vegetarian dishes
For meat-free dishes that still bring the flavor. Kotányi Veggy salt-free seasoning mixes add irresistible flavors to any dish.
Recipes from our favorite food bloggers
We invited the country's top food bloggers to our kitchen to create new dishes using Kotányi Veggy seasoning mixes. Deliciously diverse flavors for your kitchen!
Veggy Classic mix
This kale creation truly has it all: Simple and tasty, it makes the perfect addition to all kinds of vegetarian dishes. Excellent for vegetable and potato dishes.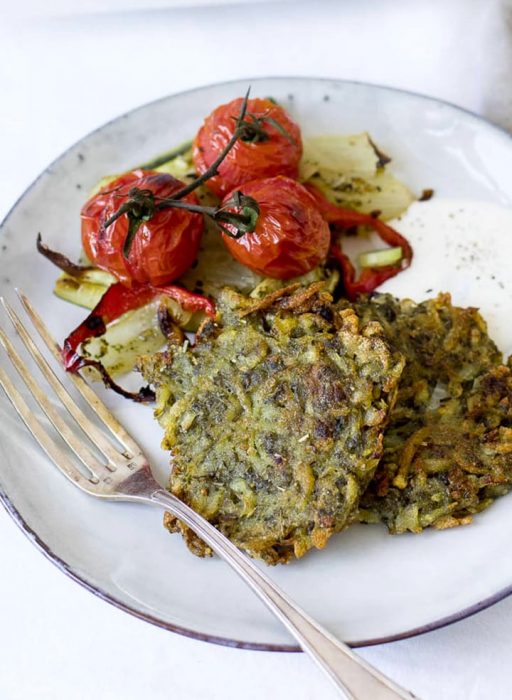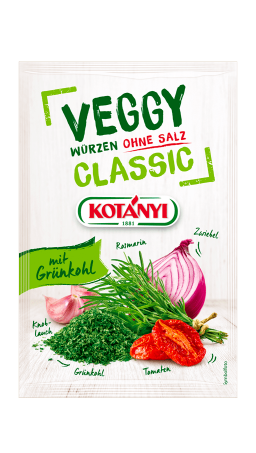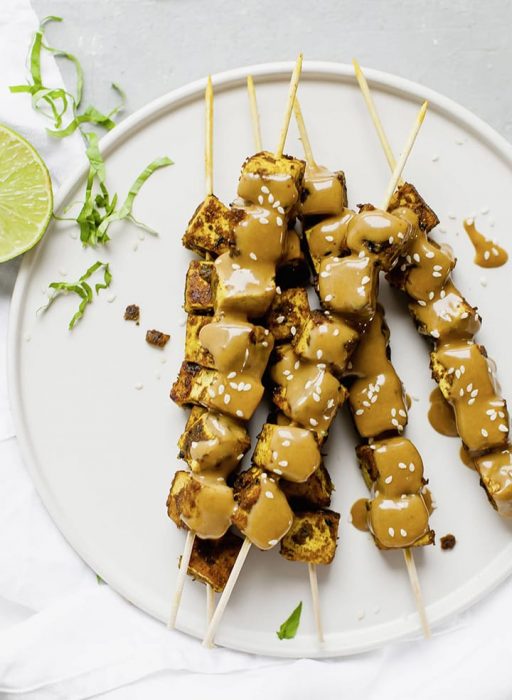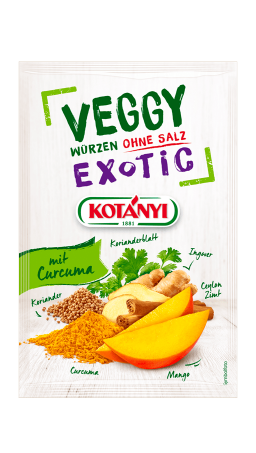 Add the Veggy Exotic seasoning mix
Discover the exotic side of vegetarian dishes. A delicate balance of turmeric, mango and Ceylon cinnamon helps to shake up your vegetarian dishes. Ideal for curries, couscous and quinoa.
Veggy Hot + Spicy
Super hot, super spicy and super tasty. Choose the Hot + Spicy mix to add an explosion of flavor to your vegetarian dishes. With hemp protein to really bring the flavor. Perfect for a range of dishes, including burritos, chili sin carne and soups!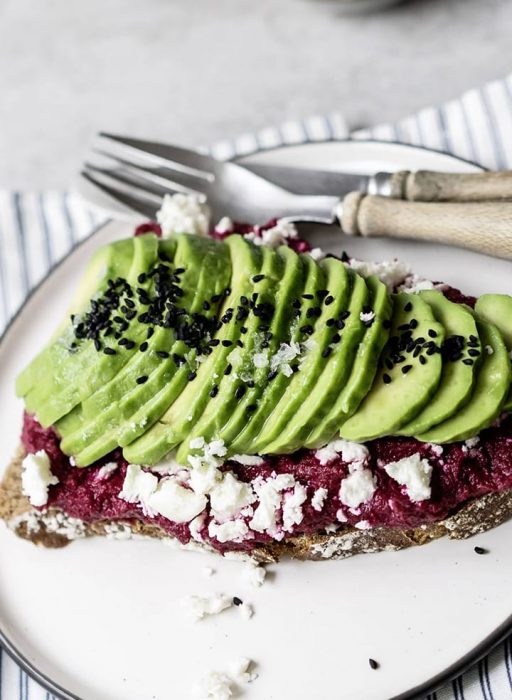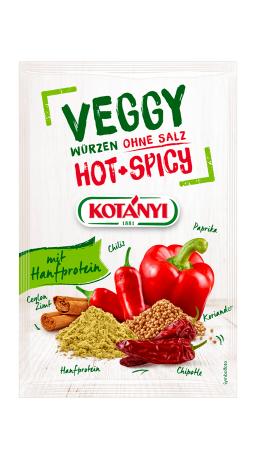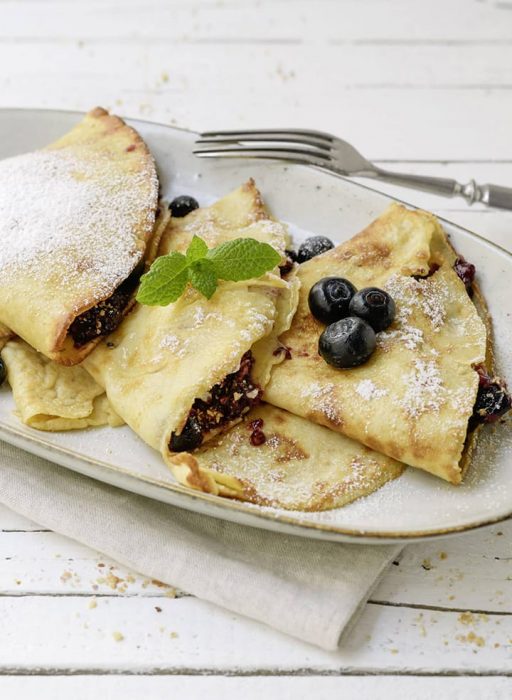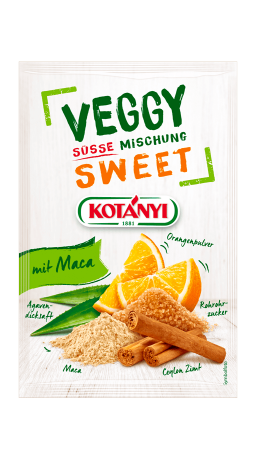 Veggy Sweet
A sweet treat for vegetarian dishes! The Sweet mix from Kotányi Veggy will transform any sweet dish into an irresistible treat. Makes a great topping for yogurt and pudding or a delicious addition to porridge, desserts and baked goods.