2001-2021
Shaping Tomorrow Together
Modernity Stems From Tradition
People, like their food choices, are becoming increasingly individual. Cooking is a way to get creative and spend time together. That's why we are always creating new seasoning mixes for all tastes, and innovations like the spice mill. Sustainably grown herbs and spices also ensure a better future.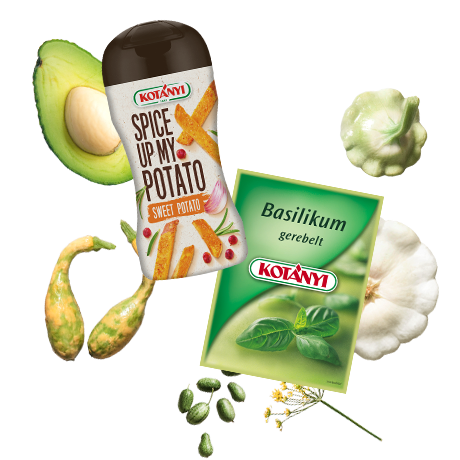 Inspiration in Green and Red
Currently Viewing: 1 of
In 2003, a new spice mill makes it easy to use freshly ground spices to perfectly season your food. A new, improved grinder will be introduced ten years later.

The spirit of the 2000s inspires Kotányi to create a new packaging design. Shakers are now green, oval and streamlined.

In 2000, advertising is given a more sensory focus: "The Magic of Kotányi" exudes a sense of passionate indulgence.

With the motto "Spice up my life", Kotányi combines individuality, diversity and enjoyment — the very ideas the brand has embodied for 140 years.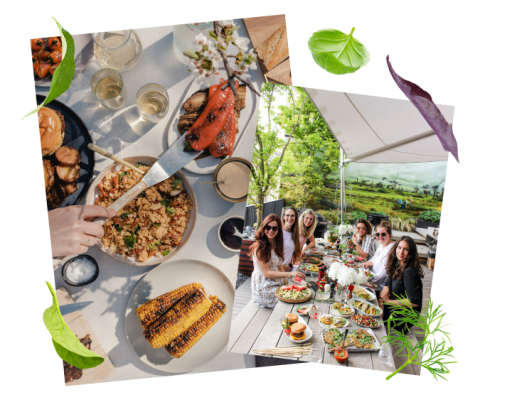 We Are Always Looking for Something New
That's why we also look to bloggers for inspiration. Through their recipes and blog articles, we discover completely new possibilities for cooking and seasoning. After all, there's always something new to learn, even after 140 years.
Two Very Special Recipes
János' great-grandson shares his own favorite recipe: roast chicken à la provençale.

The spices in this curry from Gerd Wolfgang Sievers give this dish an especially aromatic flavor.
Enjoyment and Passion Since 1881
From paprika to refined seasoning mixes, our products have been adding flavor for 140 years. They are designed to inspire enjoyable moments and ignite a passion for cooking.