1881–1930
The New World Dawns
János dreams of bringing a taste of his homeland to the whole world.
During a time when everything is changing, János Kotányi seizes an opportunity: He wants to share the flavors of Austro-Hungarian cuisine through his ground paprika and his recipes. His paprika soon makes its way from Szeged to Vienna and even becomes a hot topic at the Imperial Court.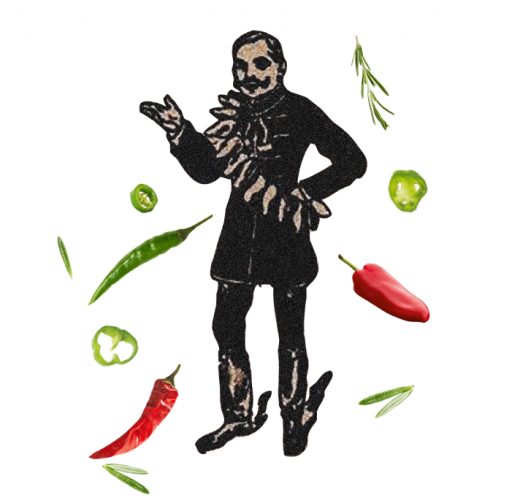 Slider
Currently Viewing: 1 of
Paprika peppers are ground into a powder, which is then poured into bags.

János makes his ground paprika in Szeged, Hungary in 1881, and later in Vienna. It will soon become a staple in countless kitchens.

János' ground paprika is bagged and packaged by hand.

His ground paprika is distributed throughout the Austro-Hungarian monarchy in horse-drawn carriages.

János begins working as a spice merchant at the age of 14. A few years later, he opens his first store.
Inspiration for Generations
Alongside his spices, János publishes cookbooks in the hope that his recipes will inspire an even greater love of cooking. One example is his "Cookbook of Popular Hungarian National Dishes".
In 1890, a new edition of his popular cookbook was published for the Millennium Exhibition in Budapest.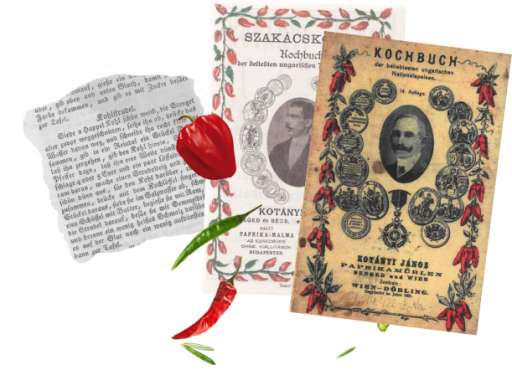 János Kotányi's Best Recipes
This recipe for paprika chicken is more than 100 years old and is still one of the best.

Back in 1912, Kotányi paprika was used in goulash at the Imperial Court.
What your great-grandma saw when she visited the store
Currently Viewing: 1 of
What will soon become the famous Special Sweet Paprika is, at first, simply known as rose paprika from Szeged.

Some of the very first packaging for Kotányi paprika from around 1900. The Hungarian national colors are still part of the logo, 140 years later.

The Eiffel Tower serves as a colossal entry gate to the 1889 Paris Exposition. János walks through it and is overwhelmed. He decides he will use it as a symbol for his paprika.

Meanwhile, János has made a name for himself, thanks to his paprika. This is sold in a shaker designed to resemble the Eiffel Tower.

János also nicknamed the dancing paprika on the sachets the "Eiffel Tower".